Wednesday, October 28th, 2009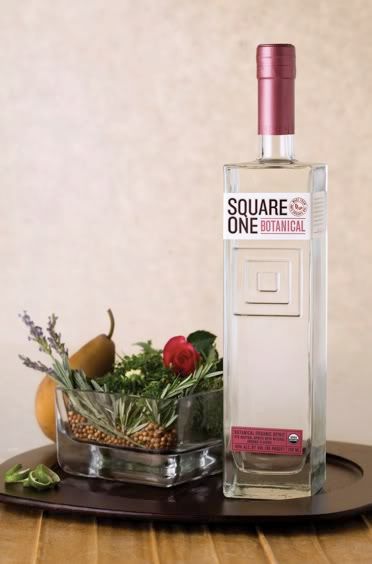 By Micah Hanks
Imagine if one could somehow travel back in time to the idealistic purity you'd hope to find in the Garden of Eden, capture the most luscious combination of flavors and fragrances available, and then bottle and distill them into an organic neutral spirit. Recently Culture of Spirits was treated to yet another offering in the fine (and pleasant to say, growing) world of organic and  botanical spirits, and I'm glad to tell you that, yes, you can expect "Eden in a bottle" from the wonderful spirits being created by Square One Organic Spirits.

Having sampled three varieties of the delicious spirits these folks provide, I can tell you that not only do their neutral spirits offer a unique bit of color that is often missed with more expensive (typically flavorless) vodkas, but they also manage to do so without creating syrupy, colored liquids that look more appropriate lining the shelves of a coffee shop, rather than a classy bar. Indeed, the Square One spirits are subtle in color, and even mild in taste, offering simple, flavorful beverages without completely forsaking the neutrality one would hope for from a typical vodka. As Jordan Mackay of San Francisco's Buzzed blog says, Square One Organics are "a spirit of character and not just a flavorless, odorless additive."
Of all the spirits Square One provided us with (which included the pleasingly simple Square One Organic Original and Square One Cucumber, I must give my very highest endorsement to the lovely Square One Botanical, a rye-distilled spirit flavored with eight different botanical fruits, spices and herbs used for added character. "I mean, what does 'Botanical' taste like?" founder Allison Evanow says. "It doesn't mix like a flavored vodka, nor is it a gin or an aquavit… it's basically a new twist on what we think will be a new wave of spirits to come."Indeed, although considered primarily a vodka, when paired alongside rums, gins, and other neutral spirits of similar value on the market, Square One has gone above and beyond, succeeding at providing something truly unique.